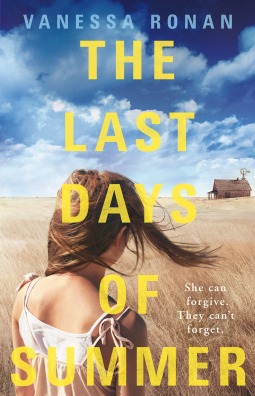 After ten years in the Huntsville State Penitentiary, Jasper Curtis returns home to live with his sister and her two daughters. Lizzie does not know who she's letting into her home: the brother she grew up loving or the monster he became.
Teenage Katie distrusts this strange man in their home but eleven-year-old Joanne is just intrigued by her new uncle.
Jasper says he's all done with trouble, but in a forgotten prairie town that knows no forgiveness, it does not take long for trouble to arrive at their door ...
Audio extract:
Click HERE to listen to an extract!
Review:
While I was reading this book I participated in a Twead, which is a read along on twitter and absolutely loved hearing what other readers had to say about this book.
The Last Days of Summer is certainly a book that requires an investment. It will require your time and all your attention. This will not be a book you can just sit down and fly through. Some will love this, others will not. The pace is quite slow meaning if you really want to absorb all of the beautifully descriptive details then you have to avoid the want to skim.
I usually don't mind a slow paced book but I found it a little hard to avoid being bogged down by the detail. I think it's because I've been reading a lot of fast paced thrillers lately and it took a while to adjust.
I found The Last days of summer so atmospheric and I was really drawn into the small town gossip that can utterly destroy a persons soul. I was totally taken in by Jasper and the mystery surrounding his prison sentence.
This book was a stunning piece of work that fans of literary fiction will devour with delight!