Amazon
|
Goodreads
A copy was provided by the publisher in return for an honest review.
Ill admit I requested this title just because of the title and cover. I know, shallow but whatever!
Have you ever wondered:
How you should
really
spilt a bill when dining in a group?
How to deal with the wanker who spits in the water fountain?
How to deal with the daughter in law from another country who won't speak English around you?
How to deal with the nosy mother in law who noses through your medicine cabinet?
If so then this book is for you!
Celia shows us how to run the gauntlet of modern life in a mannerly fashion, with a few snide and bitchy remarks thrown in for good measure!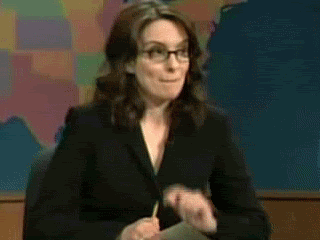 The book is composed of a collection of questions which makes it easy to pick up and read even if you only have a few minutes to spare at a time. This is the perfect way to bitch up your boring coffee break!
Rating: