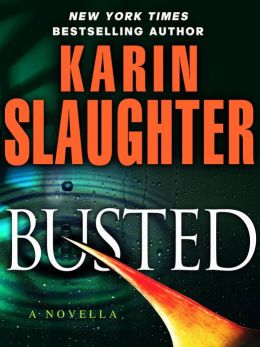 Published on the 20th May by Dell
e-book
68 pages
Buy on Amazon
Will Trent is no longer Will Trent is a cold, hard convict. A cold, hard convict that likes a frozen drink every now and then (as you do)...
As we know, wherever Will goes trouble is soon to follow. While waiting for his Icee Will finds himself in the middle of an everyday (well everyday in a place as corrupt as New forest) armed robbery. 3 people are dead an it's up to Will, faith and Amanda to get to the bottom of it.
The only person left alive to interview is loveable "maw-maw".
"Ill tell you what I told Billie: Ain't nothing you can get from a man that you cant get better from a dog and a jar of peanut butter"
*shudder*
The bad ass eighty something year old eventually realises how important family is at a time like this...
I loved this novella just as much as her previous one and I've realised why. no Sarah Linton. I love the razor sharp detail of the autopsies but I just find her boring as a character.

As the novella is so short I can't go into too much detail without giving anything away but I will say that Busted is well paced and even delivers a few laughs. Well worth a read.
Rating: