Please tell us a little bit about yourself: Who are you? How long have you been blogging? Why did you get into blogging?
My name is Amanda and I run Go Book Yourself! At the time of writing I have only been blogging for 3 weeks but I'm already addicted :). I started blogging so I could have my own personal space to rant about books I love/hate and to meet other book lovers.
Where in the world are you blogging from? Tell a random fact or something special about your current location. Feel free to share pictures.
I'm blogging from Ireland. It's Europe's 3rd largest Island, it's green and it rains...alot!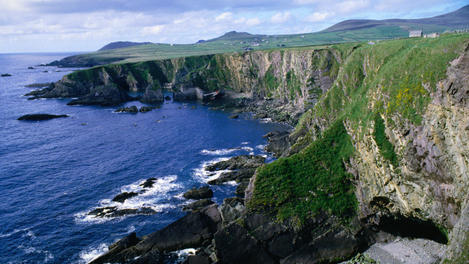 What are you currently reading, or what is your favorite book you have read so far in 2013?
My favorite book so far this year has been "The End of Alice" by A.M Homes. This book stays with you long after you finish reading it
If you could eat dinner with any author or character, who would it be and why?
Dr Hannibal Lecter. In my opinion the most interesting villain ever created by an author.
What literary location would you most like to visit? Why?
The Edge from "The edge chronicles"
I fell in love with all the amazing characters when I was younger. I still glance at the beautiful illustrations in the books every now and then.